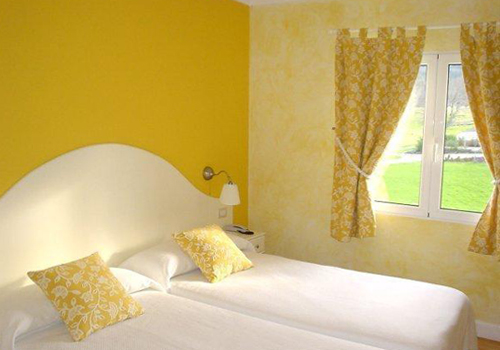 Hotel and hostel
The Amalurra Hotel has 16 double rooms, each one decorated according to the vibration of a virtue: loyalty, freedom, solidarity, friendship …
You can choose the room with which you identify the most. There is also the option of staying at the hostel, a good alternative for families and groups.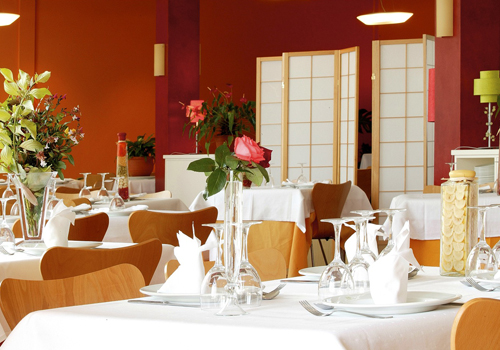 Restaurant
The Amalurra restaurant offers a weekday menu and special weekend menus, as well as tasting menus.
It is an ideal place for celebrations and business lunches. It has a catering service and take away food.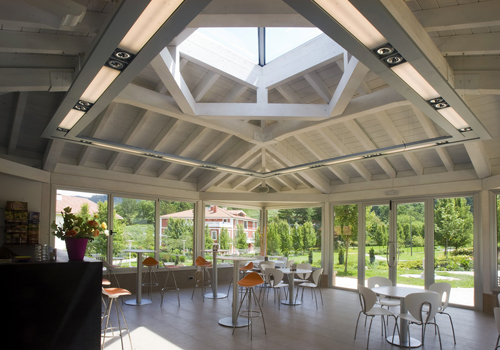 Coffee shop
Meeting point . The cafeteria, a point of reference for locals and visitors to the place, offers herbal teas, natural juices, craft beers, homemade pintxos and rations.
We also offer artisan and local products: honey, cheese, medicinal herbs …
Amalurra Rooms
Amalurra has 6 multipurpose rooms equipped with all the audiovisual material necessary for your meetings, presentations, conferences, conventions or training workshops. The equipment includes a projection cannon, DVD, mobile or fixed screen, flipchart. We provide the option of offering a coffee-break, with the possibility of serving it in the indoor facilities or on the outdoor terrace, if you prefer.
Amalurra Room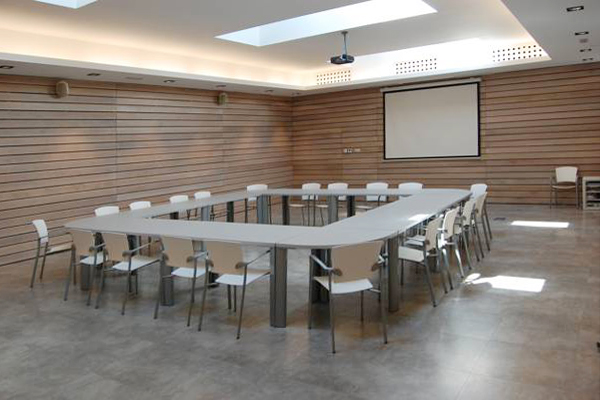 Ideal room for business meetings and professional presentations. Being soundproofed, it offers a private environment for team or group work.
Orange Room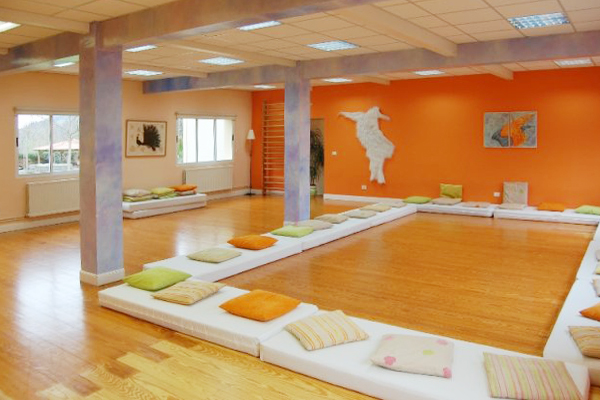 The U-shaped room and the temperate colors invite us to feel unity and closeness.
Green room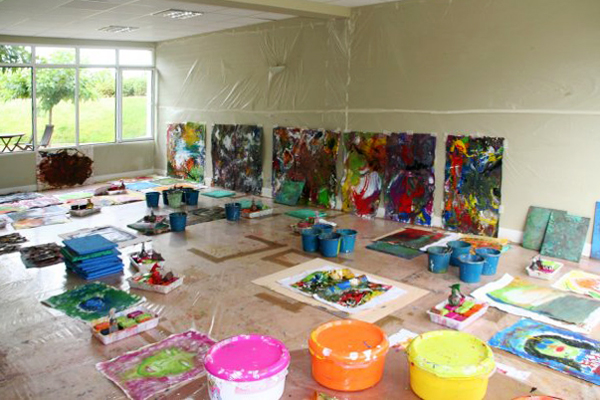 Optimal space for training courses and group work.
Crystal Room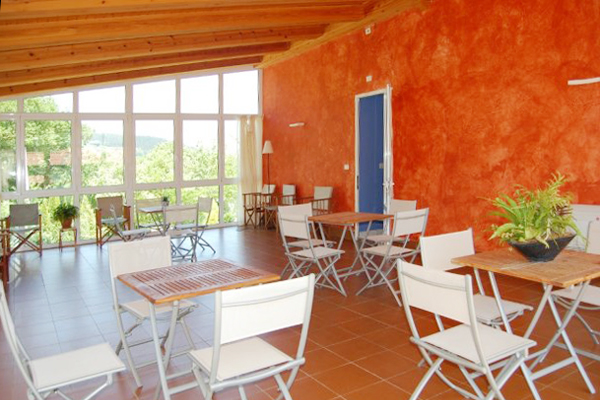 Surrounded by large windows to the outside that make it the perfect place for meetings of training groups.
Meditation room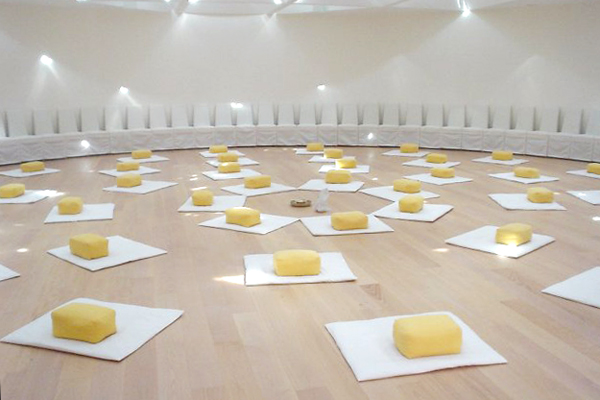 Its circular design and underground location invite introspection and silence.
Event hall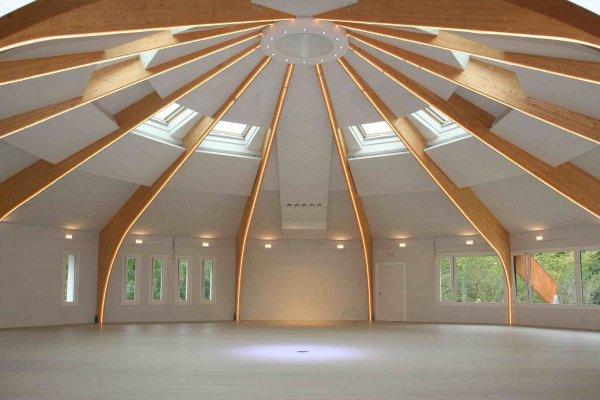 Nestled in the middle of nature, with a circular layout and wide seating capacity, it is a privileged relational space for encounters that promote dialogue, introspection and recollection, as well as for ceremonies and performances.
If you are interested in any of our spaces for any type of training action or event, do not hesitate to contact us. We will be happy to advise you.
You can expand information by consulting the characteristics of each of the rooms, their availability, prices and characteristics by clicking on this button: